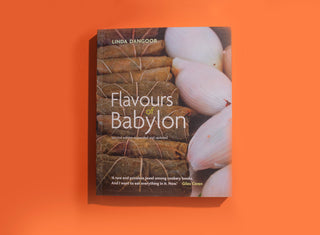 Linda Dangoor
Flavours of Babylon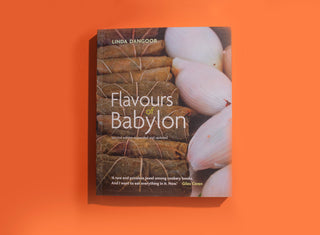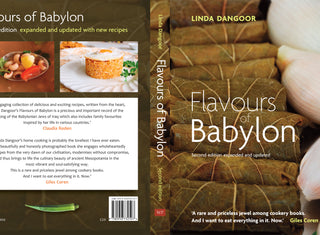 This beautifully produced cookery book is a collection of the author's favourite Babylonian and modern Iraqi dishes with a sprinkling of her own innovation.
Designed in two parts, the book begins with an interesting and informative introduction on Iraqi food followed by a few photographs of ancient Baghdad. A very helpful chapter on how not to ruin your rice is followed by more than a hundred, fully illustrated, recipes ranging from simple starters, dips and snacks to more exotic and elaborate dishes fit for a banquet. What is more, most of the exotic ingredients required by the recipes are freely available today in most supermarkets and Middle Eastern shops.
The second part is dedicated to dishes that Linda Dangoor has adapted, adopted or created inspired by her travels and her Middle Eastern background.
Flavours of Babylon, by Linda Dangoor (Second Edition)
Published 2011 by Waterpoint Press
272 pages, 250 x 200mm
£20