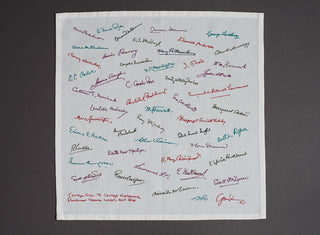 Gillian Wearing
Courage Calls to Courage Everywhere
Limited-edition handkerchief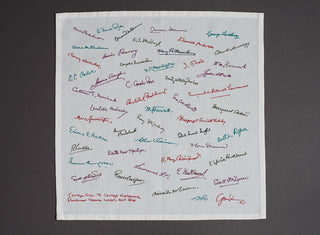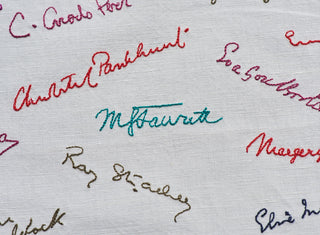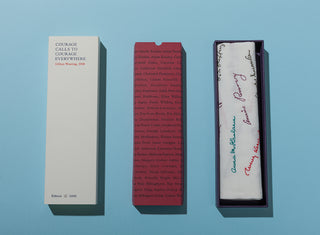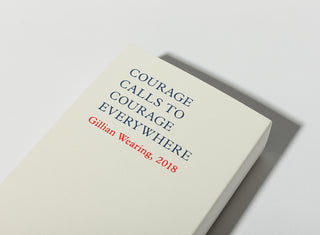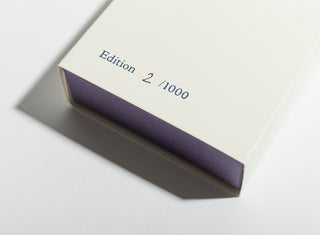 To mark the centenary of women's suffrage in the UK, a statue of Millicent Fawcett by artist Gillian Wearing was unveiled in London's Parliament Square on April 24th 2018. The sculpture sees the Suffragist leader brandishing a placard proclaiming 'Courage calls to courage everywhere', and standing on a plinth emblazoned with the images of leading suffragist and suffragette campaigners.
It is from this cohort of dedicated men and women, working a century ago, that the inspiration for Wearing's latest limited edition was drawn. Mayor of London's Culture & Creative Industries Team and Plinth have worked with the artist to produce an edition of 1,000 embroidered handkerchiefs, each featuring signatures from 50 of these historic figures alongside those of Caroline Criado Perez and Gillian Wearing herself.
Part of the proceeds from the sale of the range are donated to the Fawcett Society, who have continued the work of their founder for more than 150 years in fighting for women's rights and representation.
Embroidered handkerchief, cotton linen blend.
Edition of 1,000
Handkerchief: 45cm x 45cm
Boxed: 24 x 7cm
£150