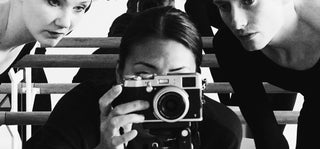 Interview with Dolly Brown and Simone Damberg Würtz
"Maybe we have to find a way to be all these things at once."



Eliminate this thing that says I should be lifted, that he should partner me, because I am the woman. Let me do that job and show, as I woman, I can support him.
Simone Damberg Würtz
'I was a classical musician so I know quite a bit about classical music, and the idea that you have to really dig around to find out about these great female composers... I think that's a disgrace, frankly.'