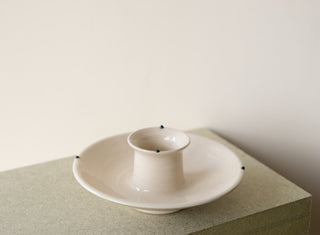 Ashley Sheekey
Slipware Candlestick with Beading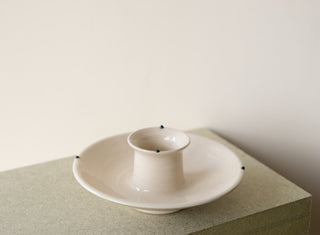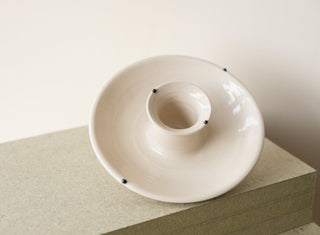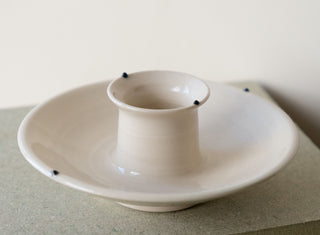 Wheel thrown stoneware candlestick.
Painted in layers of off-white slip and decorated with simple black slip beading before being fired and coated in a glossy transparent glaze. A small turned foot-ring lifts the piece, giving the form a lightness when set down on a surface.
For a secure fit, melt the bottom of your candle a little before inserting into the opening!
Slipware Candlestick with Beading
3.5 x 9.5cm
Unique
£24